Simply Irresistible
Robert Palmer
23 hours ago
I Knew You Were Waiting (For Me) [with George Michael]
Aretha Franklin
23 hours ago
Never Can Say Goodbye
Communards, The
23 hours ago
You Can Call Me Al
Paul Simon
23 hours ago
Real Gone Kid
Deacon Blue
23 hours ago
Hurts So Good
John Mellencamp
23 hours ago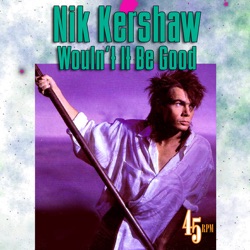 Wouldn't It Be Good
Nik Kershaw
23 hours ago
Showing Out (Get Fresh At the Weekend)
Mel & Kim
23 hours ago
Tired of Toein' the Line
Rocky Burnette
23 hours ago
Barbados
Models
23 hours ago
Zobacz więcej
Totally Radio 80s na żywo
Just for Hits & Giggles
Totally Radio 80's is a Australian digital radio station owned and operated by Totally Media. Best known for musical genres such as 80s.
Kategorie:&nbsp
80s, Oldies
Częstotliwości Totally Radio 80s
Adelajda: Online
Ballarat: Online
Brisbane: Online
Byron Bay: Online
Canberra: Online
Darwin: Online
East Ipswich: Online
Gold Coast: Online
Hobart: Online
Melbourne: Online
Newcastle: Online
North Ipswich: Online
Perth: Online
Sydney: Online
Toowoomba: Online
Wollongong: Online
Zobacz więcej
Najpopularniejsze piosenki
Ostatnie 7 dni:
1. Katrina from Katrina & The Waves - Walking On Sunshine
2. Cheap Trick - The Flame
3. Air Supply - All Out of Love
4. Roxette - The Look
5. David Guetta & Madonna - La Isla Bonita
6. Swingers - Counting the Beat
7. Robert Palmer - Addicted to Love
8. Talking Heads - Road to Nowhere
9. Roxy Music - Jealous Guy
10. Billy Joel - It's Still Rock and Roll to Me
Ostatnie 30 dni:
1. Aretha Franklin & George Michael - I Knew You Were Waiting (For Me)
2. The Pointer Sisters - Neutron Dance
3. Bros - When Will I Be Famous?
4. Frankie Goes to Hollywood - Relax
5. Jimmy Barnes - I'd Die to Be With You Tonight
6. Robert Palmer - Addicted to Love
7. Talking Heads - Road to Nowhere
8. Roxy Music - Jealous Guy
9. Split Enz - Dirty Creature
10. Kylie Minogue - Hand On Your Heart
Kontakty
E-mail:&nbsp
onair@totallyradio.com.au
Sieci społecznościowe
Udostępnij
Komentarze