Ordinary World
Duran Duran
1614279548
One of Us
Joan Osborne
1614279247
Head Over Feet
Alanis Morissette
1614278998
7 Seconds
Youssou N'dour
1614278722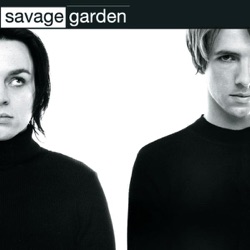 Truly Madly Deeply
Savage Garden
1614278407
High
Lighthouse Family
1614278092
About a Girl
Nirvana
1614277927
Bitter Sweet Symphony
The Verve
1614277702
On Bended Knee
Boyz II Men
1614277405
When You Say Nothing At All
Hayley Westenra & Ronan Keating
1614277154
Zobacz więcej
Totally Radio 90s na żywo
Totally Radio 90's is a Australian digital radio station owned and operated by Totally Media. Best known for musical genres such as 90s and oldies.
Kategorie:&nbsp
90s, Classic Hits, Adult Contemporary
Częstotliwości Totally Radio 90s
Adelajda: Online
Brisbane: Online
Canberra: Online
Darwin: Online
Gold Coast: Online
Hobart: Online
Melbourne: Online
Perth: Online
Sydney: Online
Zobacz więcej
Najpopularniejsze piosenki
Ostatnie 7 dni:
1. März - Things Can Only Get Better
2. The Corrs - Forgiven, Not Forgotten
3. Jimmy Barnes - Lay Down Your Guns
4. Third Eye Blind - Semi-Charmed Life (LP Version)
5. John Farnham - Chain Reaction
6. Travis - Why Does It Always Rain On Me?
7. Urban Cookie Collective - The Key, The Secret
8. LEN - Steal My Sunshine
9. Enigma - Sadeness, Pt. 1 (Radio Edit)
10. Cheb Mami & Sting - Fields of Gold
Ostatnie 30 dni:
1. Alanis Morissette - Hand In My Pocket
2. East 17 - Deep (Breath Mix)
3. Alanis Morissette - Thank U
4. New Order - Regret (New Order Mix)
5. März - Things Can Only Get Better
6. Deee-Lite - Groove Is In the Heart
7. The Corrs - Forgiven, Not Forgotten
8. David Guetta & Madonna - Justify My Love
9. Jimmy Barnes - Lay Down Your Guns
10. Edwyn Collins - A Girl Like You
Kontakty
Sieci społecznościowe
Udostępnij
Komentarze