Let's Spend the Night Together
The Rolling Stones
23 hours ago
Keep on Running (Mono Version)
The Spencer Davis Group
23 hours ago
Uptight (Everything's Alright)
Céline Dion & Stevie Wonder
23 hours ago
How Do You Do It
Gerry & The Pacemakers
23 hours ago
You Keep Me Hangin' On
The Supremes
23 hours ago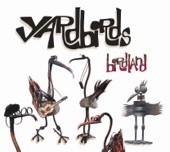 For Your Love
The Yardbirds
23 hours ago
Hangin Five
The Delltones
23 hours ago
Here Comes My Baby
The Tremeloes
23 hours ago
Can't Buy Me Love
The Beatles
23 hours ago
Wedding Ring
The Easybeats
23 hours ago
Zobacz więcej
Totally Radio 60s na żywo
Just for Hits & Giggles
Totally Radio 60's is a Australian digital radio station owned and operated by Totally Media. Best known for musical genres such as 60s and oldies.
Kategorie:&nbsp
Oldies, 60s, Classic Hits
Częstotliwości Totally Radio 60s
Adelajda: Online
Brisbane: Online
Canberra: Online
Darwin: Online
Gold Coast: Online
Hobart: Online
Melbourne: Online
Perth: Online
Sydney: Online
Zobacz więcej
Najpopularniejsze piosenki
Ostatnie 7 dni:
1. The Byrds - Turn! Turn! Turn!
2. Frankie Valli & The Four Seasons - Let's Hang On
3. The Foundations - Build Me Up Buttercup
4. The Searchers - Sugar and Spice
5. The Atlantics - Bombora
6. Helen Shapiro - Walkin' Back to Happiness
7. Johnny Young & Kompany - Step Back
8. Johnny O'Keefe - Move Baby Move
9. The Delltones - Hangin Five
10. Del Shannon - Runaway
Ostatnie 30 dni:
1. The Byrds - Turn! Turn! Turn!
2. The Atlantics - Bombora
3. Helen Shapiro - Walkin' Back to Happiness
4. Johnny O'Keefe - Move Baby Move
5. The Delltones - Hangin Five
6. The Yardbirds - For Your Love
7. Hippy Hippy Shake - Swinging Blue Jeans
8. Little Pattie - He's My Blonde Headed Stompie Wompie Real Gone Surfer Boy
9. Normie Rowe & The Playboys - Que Sera, Sera (Whatever Will Be, Will Be) [2015 Remaster]
10. The Groop - Woman You're Breaking Me
Kontakty
Sieci społecznościowe
Udostępnij
Komentarze